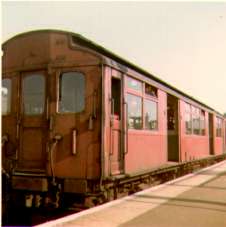 Q23 (originally G Class) driving motor car no. 4184 at New Cross.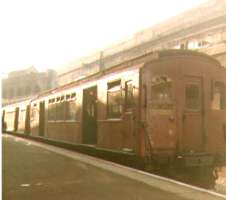 Q27 (originally K Class) stock driving motor car at Shoreditch awaiting departure for New Cross.
Q31 (originally L Class) stock trailer car no. 08808 waiting at New Cross. The adjacent Q38 trailer car no. 013156 illustrates the out of use driver's door in every such trailer.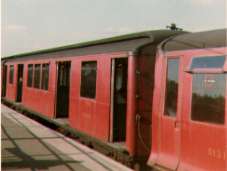 Q38 stock driving motor car no. 4404 at New Cross about to leave for Shoreditch.